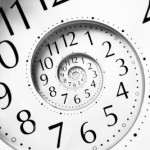 New clients always ask "How long is this going to take?"  When I reply, "I don't have a clue, but you do," they get a little freaked out. So, I remind them about each of our roles in creating a life and career they love.
My role is to ask them questions to uncover their passions/skills/interests/values/beliefs, teach them to spot the limiting beliefs that are keeping them stuck, teach them how to clean up those thoughts, and if asked, make suggestions about steps they can take to keep up their momentum.  (Basically, I work myself out of a job.)  For some it's a quick process, and for others it takes a bit longer, but the process is always the same.
Here's your role in creating a life/career you love:
1.  Ask questions. So often, we just accept what we've got without daring to imagine anything different.  I respectfully submit that this is ridiculous and grownups have it all wrong.  Go back to when you were a kid.  What was the question that drove most adults crazy:  "Why?"
Why do you work in that soul-sucking job?
Why do you keep dating the same kind of guy over and over again?
Why does your stomach hurt every time you hang out with that friend?
Why can't you ask that guy on a date?
Why can't you go back to school?
Why are you afraid to change?
When you examine the responses, you'll likely uncover some deeply-held beliefs that no longer serve you.  Once you know what they are, you can start punching holes in those theories.

2.  Accept dead ends and failures as part of the experience. Moving out of a life that no longer serves you is often not linear or straightforward.  If you've been anesthetized for a long time, you don't just suddenly wake up and start running in the direction of your dreams.  Experiment, knowing that you're likely to screw up.  That's okay; it's all information to help you get it better next time.  Learning what doesn't work is just as, if not more important than, learning what does.

3.  Be willing to go back to the beginning, especially in your mind. We Westerners think we've pretty much got to have our lives figured out by the age of 25 or so.  You know, go to school, get a job, work a bit, find a mate, find a home, have kids, and that's that. We become experts at something or things, and we're done.
In Eastern philosophy, there's a concept called "I don't know mind,"  the willingness to be a beginner again.  And again.  And again.  If we stopped trying to be such know-it-alls and allowed ourselves to be beginners who are curious and eager to learn, we might surprise ourselves with the new things we'll master.
4.  Be persistent. Don't give up when you hit your first "you're overqualified" or "you've got no experience" or "why would you want to do this at your age?"  Reinvention isn't for the faint of heart, but when you finally "get there," it's a damned good feeling.  Think of the rejections and failures as a test of how badly you want something.
5.  Accept the mystery/cosmic help. When you get serious about making changes, opportunities start to present themselves:
A woman at a nursing home where you're visiting your relative tells you about her brother the governor, to whom you've been trying to send your resume
An article filled with critical info appears in a publication you normally don't read but felt compelled to buy
A "We Buy Gold" event occurs at a local hotel, where you sell your unwanted jewelry and make money to cover the cost of a few voiceover lessons
A friend who knows lots of people with horses
Just days before your three month sabbatical from work, during which you're going to Paris to determine if you want to live there, a friend calls you about an apartment-sitting opportunity in, of course, Paris
When you start to put in the time, asking questions, being persistent, dusting yourself off when you stumble and fall, and getting clearer about what you'd like to have in your life, all sorts of things get put into your path to help you achieve your goals.  Those bullets above?  I didn't make 'em up.  Every single one happened.  Just ask my clients.