---
 Coaching Mastery Groups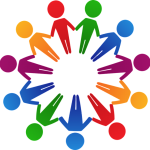 If you're an MBI program grad (i.e., you've completed coach training through Martha Beck, Inc.) and want deep practice of the coaching tools, consider joining a Coaching Mastery Group.  Limited to eight participants, this six-session practice group will allow you to hone your skills with the help of a master coach (that would be me…).  

Here's what some group members have to say:
"I thoroughly enjoy my Coaching Mastery Group with Chris.  She is a most amazing mentor.  Having her available for hints and guidance gives me the confidence to stretch myself and try different tools.  Chris is upbeat, wise, intuitive and, as an added bonus, a kick to work with. She allows us the freedom to find our own way, yet is always there if we get stuck.  I recommend her to anyone wanting to take his or her coaching practice to a higher level." – Anne Frary
"Coaching Mastery Group was an amazing experience. Chris held a space where I could test and stretch my coaching skills. Her energy was always spot on and her advice masterful. Loved it so much, I took two consecutive programs." – Tracey-Anne Holloway
When:  Six Mondays, 5pm Pacific/8pm Eastern – September 11 – October 16, 2017
Where:  90 minute conference calls, and a private Facebook group for followup and support between calls
Investment: $350
Other Info:  Group size will be limited to eight participants.  Link for Facebook group and conference call dial-in info will be provided upon registration.
Note:  Sometimes Pay Pal buttons act up.  If you can't access the payment link, just use the Contact form to let me know and I'll send you an invoice.
---
The Urban Labyrinth:  Finding Peace Amidst the Noise
The "Urban Labyrinth" series began as a way to play with the notion of adding "noise" to a typical labyrinth walk. I've hosted many workshops where the labyrinth is in a private and quiet setting, and there are candles and really peaceful music. That's absolutely perfect, AND how perfect could it be if we like-minded walkers experienced a public labyrinth, complete with the hum of a city, together and gathered afterward over a meal? Held throughout the year in different cities and labyrinths, an event will likely be held in a city somewhere near you soon. If you're new to labyrinth walking, or have tried it solo and would like to experience a facilitated group walk, this is an easy way to begin.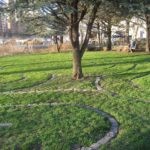 During our last workshop, we walked the beautiful Labyrinth for Contemplation in New York City's Battery Park.   Here's what two of the participants had to say about experience:
"Thank you for such a wonderful workshop today in NYC!!! I loved finding my center in the labyrinth in the midst of NYC's frenetic pace with such a great group of women! xoxo" – Natalie
"I am so honored to have experienced your magical labyrinth walk with you. Your facilitation is superb and your questions deep. It was more than I expected and I am so happy that I did it. Please do more of these workshops." – Indrani
Next Up:  Phoenix
Date/Time:       October 21, 2017,   9am – 5pm
Location:         Unity of Phoenix Spiritual Center
More details are available at my other website, walkingwithyourdivineself.com.  Check it out!
---