Walking With Your Divine Self:  A New Brand, Offering All Sorts of Adventures
Our "Heroines' Saga":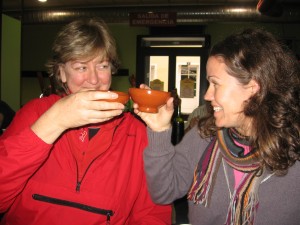 Picture it:  Spring 2012.  Two friends, Christina Brandt and Susan Baghdadi, living worlds apart decide that they're meant to work together in some way.  Sharing a love of travel, the desire to reconnect people with nature, and a passion for coaching, they decide to combine all three and voila – Walking With Your Divine Self was born!
Well, it wasn't really that easy.  There were a ton of Skype chats at odd hours (we've got a nine hour time difference between us), a few failed attempts at rounding up enough people to fill a trip, the need to speak Spanish better than either of us does, and a few blisters, too.
Despite the obstacles, the synchronicities keep happening:  we find wonderful guides to help us, our walks draw interesting and magical women, and nature keeps reminding us who's in charge!
We're proud to announce that our website has just been launched and we hope you'll stop by for a visit.  We hope, too, that you'll decide to join us as we walk with our Divine Selves in beautiful and sacred locations around the world.  www.walkingwithyourdivineself.com
Upcoming Adventures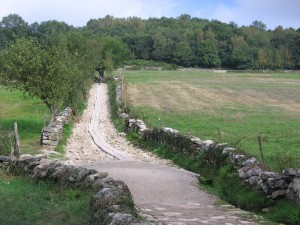 Camino de Santiago, Spain
We first hit the Camino in 2010, walking 108 kilometers of the nearly 800 kilometer pilgrimage route, and it was the experience of a lifetime.  Now we want to share the magic with you.  Join us in September for a 108 km walk along Northern Spain's spiritual pilgrimage route.
Dates:  September 30 – October 8, 2013
Departs from:  Madrid, Spain